5 reasons why it is no problem to travel through eastern Europe alone with only 17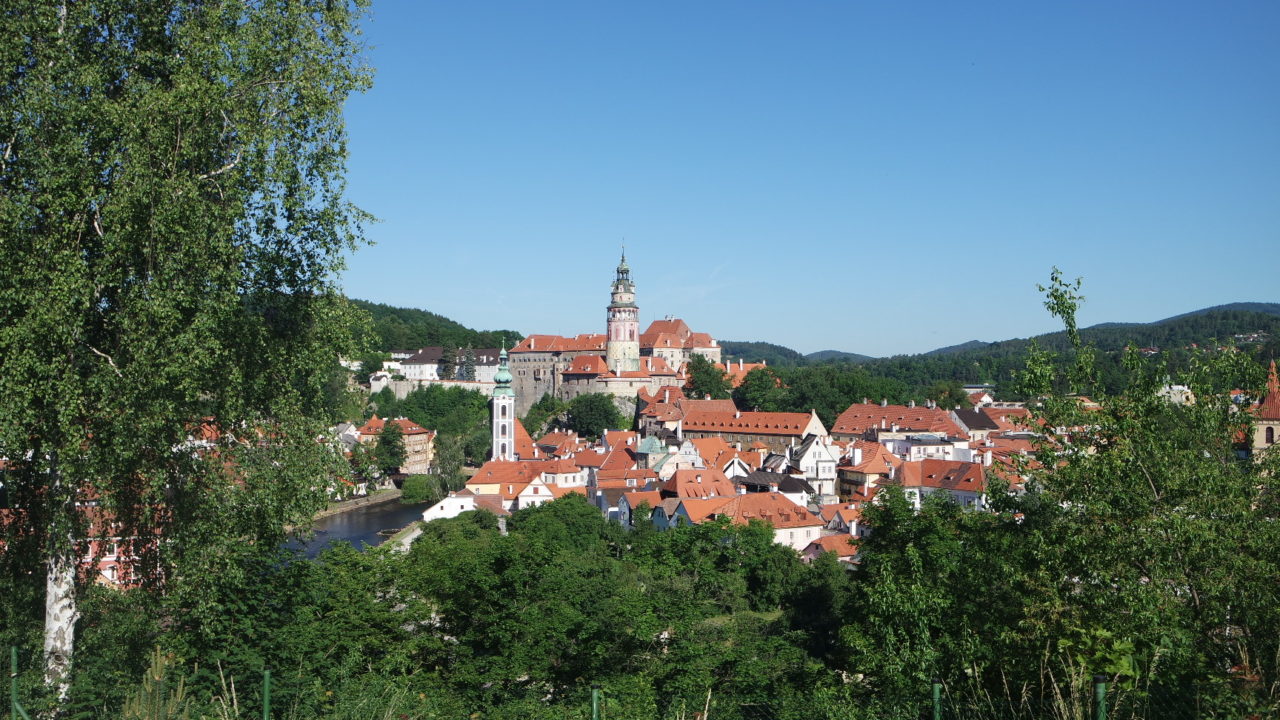 1. You meet amazing people everywhere…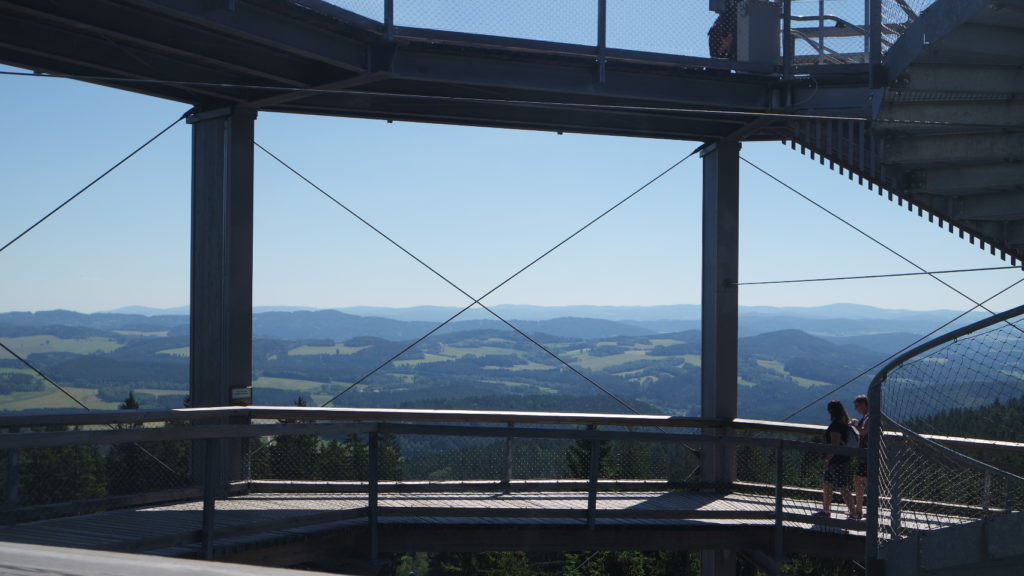 Slowly the wooden path spirals up above the tree tops. The good view comes with the height. My steps knock on the wooden floor. Past families, whose kids run ahead and past couples, taking selfies in front of the forest. I speed up until I stand at the top, leaning against the balustrade and take a deep breath. Forests stretching far, light hills, in the distance, the lake. I take a deep breath. For a short moment I am all alone up there, above the tree tops. Then more daytourists flood the deck. But the feeling stays. I smile. I am alone. And it feels really good.
When I got onto the first train to Krakau witha bit shivering knees, I really did not think that this was going to be one of the seldom days alone. From thereon I ran from one encounter into another and when I thought: now I'll sit down and read a bit,again someone just popped up "Hey how are you doing?" – the start of an interesting conversation and the book was lain aside again. A simple question in the bus, where it would be smart to get out to hike in the slovakian mountains, turned into an invitation to an airBnB appartment. Like that a short hike on the way to Bratislava turned into an amazing weekend in the mountains with a group of really nice young people. And if it happened that I sat in my hostel and the people around me just wanted to go to McDonalds, then I just decided spontaneously to take the next train and rush to the next place and the next adventures.
2. …and even if not, it is really difficult to get lost…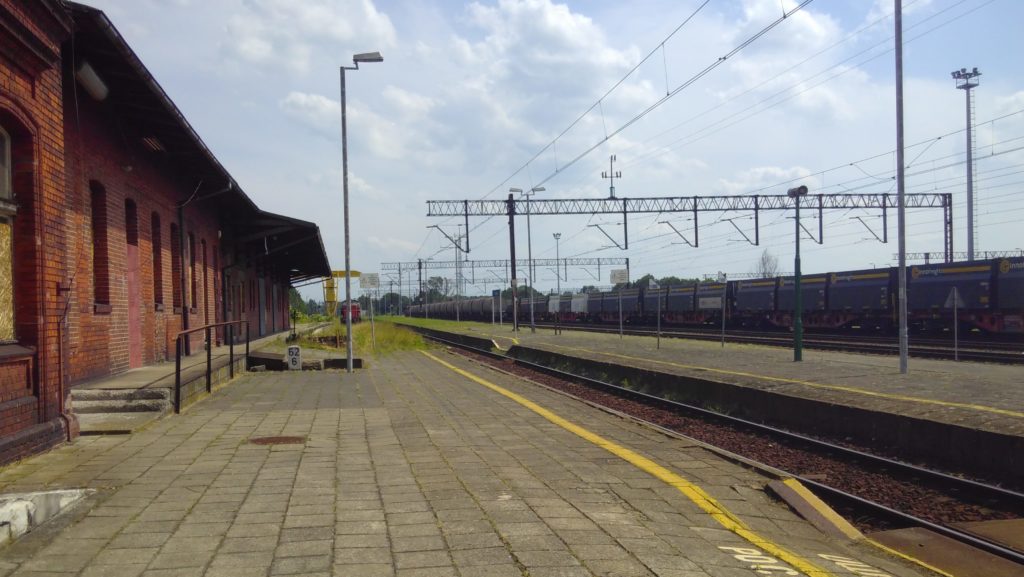 A railway building out of red bricks with blocked up doors and then the rail tracks extending into the indefinite together with the two empty platforms. No village anywhere, just a couple of houses in the distance, apart from that nothing and noone. According to my app I am supposed to spend the next four hours at this place. First day of my trip. I am standing alone on the platform. So this is poland. The emptiness seems to extend in front of me. I really hope that any train in any direction passes by this station ever again. This is how it feels to get lost, I guess. I take my backpack and bag and walk to a bench where I put everything down again and sit down. I think this is the sadest place I've ever been to. After about an hour of staring into the distance, suddenly a middle-aged man and a very old woman appear at the corner of the railway building. The man at least speeks some words of english and the woman smiles nicely, so after a while I believe to understand that this train over there will depart soon and that I should follow them. We board the train and the nice Polish guy translates between me and the conductor. After some discussion I am even allowed to stay on the train. And after some minutes the train really starts to move with us three on board and I am happy to get away from this place. So in the end I did not get lost somewhere close to the German-Polish boarder.
3. Age should never stop you…
"17?? You're not even of full age??" I don't even remember how often I got this disbelieving glance. It seems like this is something you just don't do: to travel alone with 17. But why not? Would the number 8 and the expression "full age" change that much? During the time of my graduation exams, I suddenly thought: after this I need to get out, need to do something new, all for me. Never before I had felt this way and that I felt it now also meant that I was ready. And really, the day after we got our grades I was sitting in the train. Alone and without a plan. First destination: Krakau. That was my idea, my thing. And I would see it through.
4. Eastern Europe is still Europe…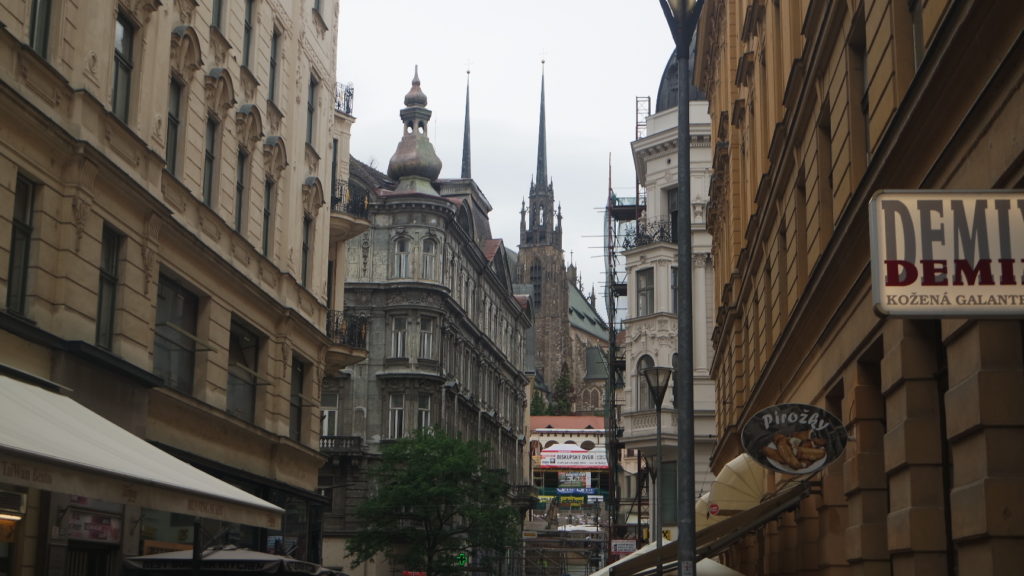 When I was in Krakau it was obvious for me to also visit Auschwitz. Since the single tickets were booked out for the next day, I decided to book a tour in the hostel. At the right place at the right time nothing happened for quite a while. I was standing on an empty square in the sun and wondered where everyone else was. Then at some point a minibus stopped next to me. The driver got out and called out that he was doing the tour to Auschwitz. Slowly I started walking in his direction and asked him on my way, where everyone else was and he said that it seems like I am the only one. It was a normal Minibus, no sign, no nothing. Already with one foot in the bus I thought, that the guy could actually tell me anything. And I thought, probably it is stupid, but maybe I should ask and really felt better when he showed me a sign of the tourist agent the tour was from. In this case a private tour sounds perfect.
This was probably the closest I got to a robbery. And also appart from security, everything is in the end a bit like at home: you get the same things in the supermarket, you can walk around also at night without problems, the infrastructure is good and with most of the european mobile companies you can even continue using your mobile data since last year. The only thing that might e difficult in eastern Europe sometimes is the communication: Especially in Poland often even the employees at ticket counters aren't able to speek a word of english. But communication usually still works out somehow. And in addition at least regarding the cliché, that proved itself quite true in my life so far, english communication is also not easy in France.
5. It's cheap and worth it…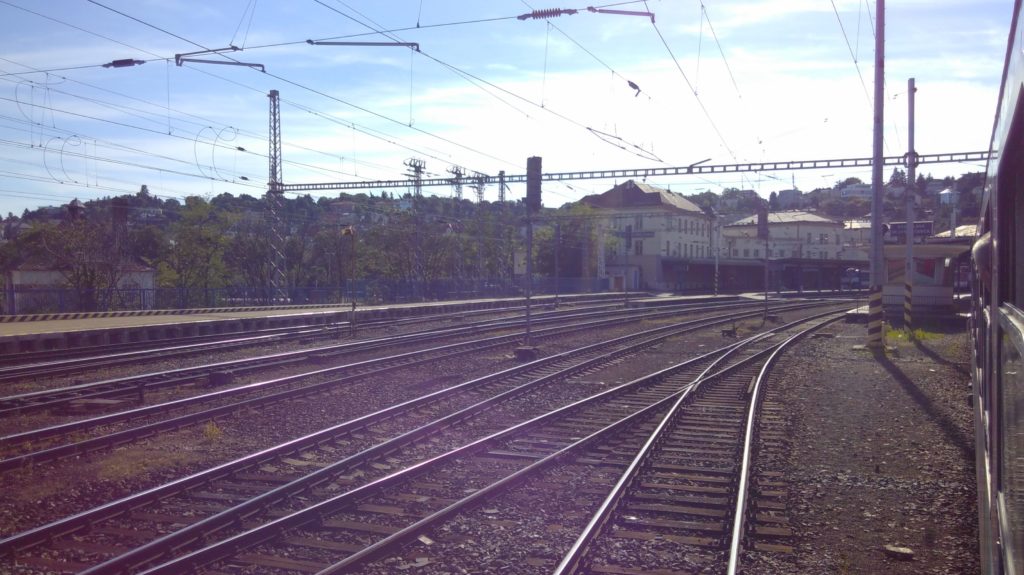 A bed in a hostel with breakfast for 8 Euro, really good food in a restaurant with a terrace directly on the riverside for 80 Czeck Crowns (around 3 Euro) or a ferry tour on the Donau in Budapest for 350 Forint (a little bit more than 1 euro), were just possible in the eastern part of Europe. Further my journey led me through the vibrant jewish quarter in Krakau, the beautiful green mountains of Slowakia, the stunning architecture of Budapest, Swarms of Mayflies on the rivers of the southern lowlands of Hungary, a Czeck festival in Brno, the cute alleys of Český Krumlov and the forests and clear lakes of the Sudetenland. Trains of all kind brought me from place to place, because I travelled with an "Interrail ticket". I really liked the Idea of "Interrail", that you can travel flexibly through Europe by train with only one ticket, and it just gave me the idea for the trip. But in the end you can get around cheaper and equally confortable with busses (or of course hitchhiking). Because compared to bustickets and lifecosts in eastern Europe, the interrail ticket is disproportionally expensive. Further a lot of train routes require reservation in advance, which means additional costs and bye bye flexibility. If you want to avoid that, then it can easily take you 15 hours with 5 stops at tiny stations to get from Munich to Krakau.
The train rolls in the station in Munich. Time goes on. And always too fast. But the feeling stays. I smile. I am alone. And it feels really good.