My dearest travel companions: Apps and Websites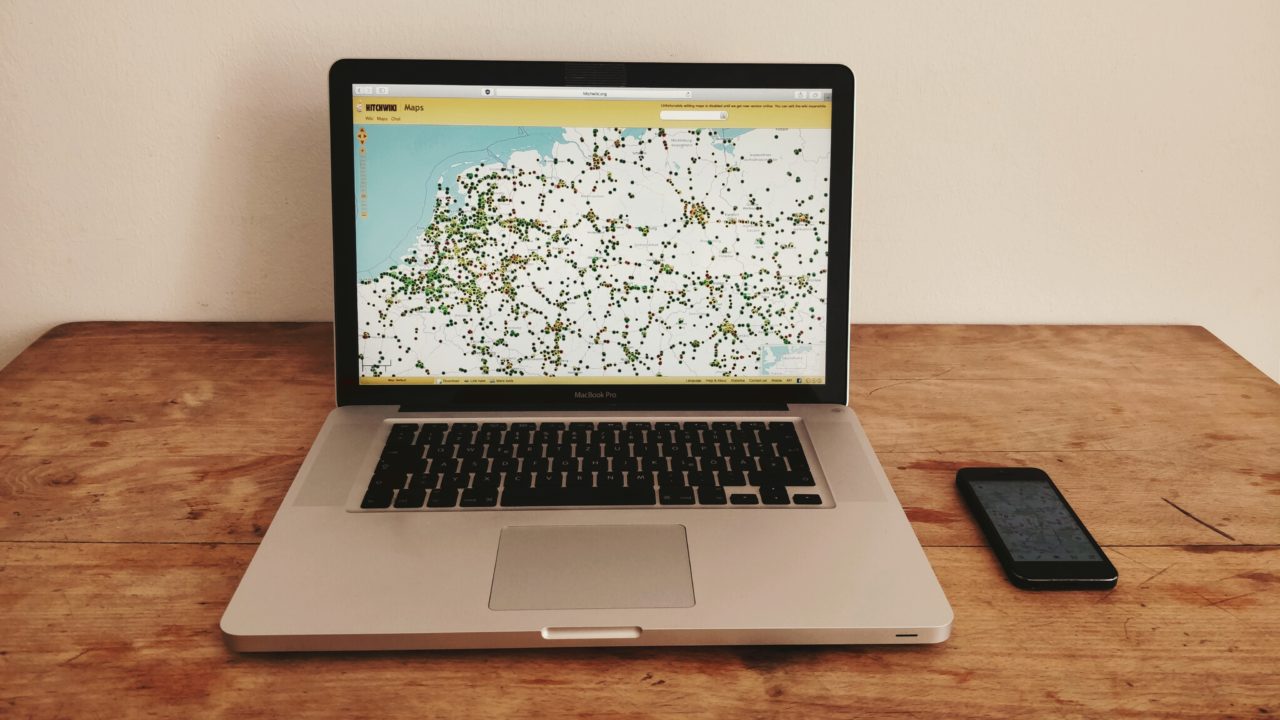 A smartphone makes travelling a lot more comfortable. You don't get lost on it if you don't intend to, you communicate with friends you left behind or with your worried family, and you can access the endless information on the Internet. Read here which apps and websites I find particularly helpful.
Apps
With this app you can download the maps of your next travel countries and regions and then access them offline. With your own pins you can add recommendations and save visited places. I use Maps.me all the time. Only the offline routing feature raises hopes that you will arrive at your destination three times faster than you actually need. But if you know that, you can plan accordingly.
Especially in South America an incredibly helpful app. Users enter camping spots, hotels, hostels, mechanics, restaurants, warnings, and so on on a map. In the cache already viewed regions are stored, so that one can access information partially offline. This app is especially useful if you've been driving all day and don't want to search for a nice place to sleep but just wish to arrive.
An app with which you can honestly encrypt and communicate in a truly private way. Phone calls between users are also possible and completely replace Skype and WhatsApp, which do not care much about privacy and data protection.
Here you can download languages ​​and access the dictionary offline as well. That comes in pretty handy. I know Google is not optimal, but the alternatives frustrated me a lot.
A platform where you can share beautiful photos. A bit like Instagram only without Facebook in the background. You have the possibility to offer your pictures on the integrated market and maybe even sell one or the other image (the rights to the picture will stay with you).
An app that shows you conversion rates between as many currencies as you want. This is interesting if you travel through some countries and want to compare price levels.
An app that shows you WiFis and their passwords when you've loaded an area. A bit sneaky and very useful!
With this app you can photograph documents and make them look like a scan. That was helpful more often than I thought and saved me more than one walk to a copy shop.
Well, you probably know this app. It recognizes songs. That's nice.
Web pages
Like couchsurfing.org only better. People here seem genuinely interested in sharing. So maybe the way couchsurfing.org used to be.
A map listing fruit trees, shrubs and other plants that are not privately owned, so you can easily harvest without feeling bad about it.
On this map places are listed that people found to be good or bad for hitchhiking. Sure, it always depends on various factors, whether you hitch a ride quickly or not at all, but the site is particularly helpful when starting in large cities!
A simple alternative to blablacar. You do not have to pay here before you can call a driver. I think that's incredibly good. Also, you don't need to have an account to use the service.
This page searches for you Mitfahrplattformen for the specified route. A meta search platform, so to speak. This saves time and nerves!
View travel options worldwide. This is often confusing and way easier to organize once you are actually in the country, but sometimes you just want to see that there are opportunities at all. And this site is great for that.
This is a metasearch for flights, long-distance buses and trains. Based on price and time, the best route is suggested.
My favorite site to search for flights. Especially if you have little time pressure the monthly view is great to find the cheapest flight. In the app I wasn't able to find that feature. That's why I always use the website.
A site that stirs up wanderlust. Every day, a lot of cheap flights are posted here from and to all over the world. Being fast and spontaneous saves a lot of money!